Portland's Amtrak station, currently situated at Thompson's Point, may be getting a new home. The Northern New England Passenger Rail Authority is exploring relocating the station in Portland to the freight mainline location to reduce passenger train bottlenecks, reduce travel time, and improve transit connectivity. This presents an enormous opportunity for our city. While other locations are being considered, Portland ought to advocate for the return of the Downeaster line to where the old Union Station once stood, where St. John meets Congress Street.
In a 2021 study of potential sites for a Portland train station, this location was recommended by the Maine Department of Transportation. Relocating the Portland train station to the main line near the corner of St John and Congress and transforming that property into a mixed-use development can unlock a multitude of benefits for the city, including greater economic growth, environmental sustainability, and an enhanced quality of life for residents.
Moving the train station to the main line would shorten travel times between Portland and other destinations along the Downeaster route, including Brunswick, Old Orchard Beach, and Boston, by up to fifteen minutes, making the train an even more attractive transportation option. Similarly, enhancing the connection between downtown and the station improves accessibility for Portlanders and visitors alike. A main line station puts the Maine Medical Center, Hadlock Field, and dozens of local businesses within walking distance for people arriving and departing by train. It also places the station in a location much more conducive to being reached on foot, by bike, and via METRO busses; this takes cars off the road and allows more people to make more trips without the headache and impact of driving.
Instead of constructing only a bare-minimum train stop, we should take a cue from Boston's North Station and Brunswick and build a mixed-use development incorporating offices, retail, and housing. This would create employment opportunities, stimulate job growth, provide much needed housing and offer additional amenities within an existing neighborhood. By placing these uses at the station, people would have additional reasons to ride the train, and housing above the station would be ideally located for those who regularly travel to Brunswick, Boston or anywhere in-between.
A mixed-use development would generate additional revenues for the city which could be reinvested in improving infrastructure, public services, and community programs, benefiting all Portland residents. If done well, the station would become a destination even for those not riding the train – anyone who has visited Boston's North Station or Denver's Union Station has seen this first hand. For those who are traveling by train, they'd be presented with conveniently-located dining options ranging from a café for coffee to restaurants providing more substantial meals.
Even more importantly, relocating the train station to the main line aligns with Portland's commitment to environmental sustainability. By promoting rail travel as a convenient and eco-friendly alternative to driving or flying – while also reducing the need to reach the station by car – we can reduce congestion on roads and minimize carbon emissions, thus contributing to a cleaner and healthier environment. The improved train connectivity would encourage more people to choose public transportation.
The relocation of the train station and the subsequent mixed-use development would significantly enhance the quality of life for Portland residents and Downeaster riders. By bringing together residential, commercial, and recreational spaces, the development would add much-needed amenities to an already walkable and well-connected neighborhood. Additionally, the relocation would improve public transportation options, making it easier for residents to access the train station and travel to other cities. This would reduce commuting stress, alleviate the burden of car ownership, and offer greater mobility for all, including those without access to private vehicles.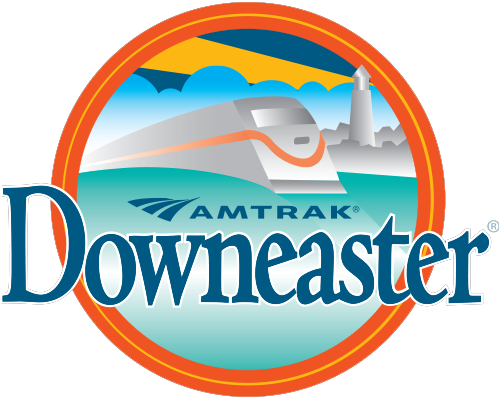 The relocation of the train station to the main line where Union Station once stood, coupled with the development of a mixed-use complex, holds immense potential for Portland. From boosting the local economy and creating jobs and new homes to promoting environmental sustainability and enhancing the quality of life for residents, this transformative initiative is a win-win for everyone involved.
Jessaamine Walker – Jessamine primarily gets around on foot and is a regular rider of the Downeaster. Jessamine has an academic background in community planning and sustainability studies.